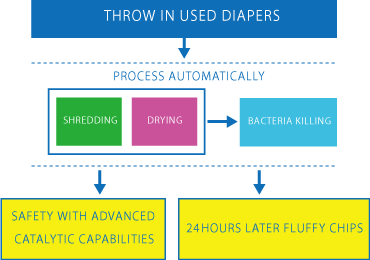 Used diapers sealed in plastic bag can be thrown into SFD machine by anyone with no special skill.
Diapers go through shredding, fermentation and drying process automatically.
Outcame fluffy fuel chips are bacteria-free.
Effective catalyst is used to deodorize the material. It is designed not to emit the exhaust air
The above process is conducted in one tank,so to avoid in-house virus infection.